Shopping
Hanshin Arena Shopping Plaza
Add: No.777, BO-ai 2nd Rd., Zuoying District, Kaohsiung City, Taiwan (MRT R14: Kaohsiung Arena)
Found near Ruifeng Night Market, the Hanshin Arena Shopping Plaza is just a few meters away from the Kaohsiung Arena MRT station. It is a great place to go when looking for quality clothes, shoes, jewellery, etc, and also contains an arcade and several restaurants and cafes. The Hanshin Arena Plaza is also home to one of the only two H&M stores in Kaohsiung.
Talees (Star Place) Department Store
Add: No.57 Wu-Fu 3rd Rd, Kaohsiung, Taiwan (MRT R9: Central Park)
Located across the street from Central park, the Star Place Department Store is full of very high end stores. On the 7th floor, however, there is a large Eslite Bookstore for those who enjoy reading books or magazines.
Shinkuchan Commercial District 新堀江(XinJueJiang Shopping Area)
Add: No.800, Kaohsiung City, Xinxing District (MRT R9: Central Park)
A very popular night spot for people of all ages but especially young adults is the XinJueJiang Shopping Area, located near the Central Park MRT station. It is a great place to go for shopping and there are also several food stalls for you to try local Taiwanese cuisine. Business hours for the shopping area are from 6pm~12pm.
Far Eastern Department Store-Kaohsiung Store
Add: No.21, Sanduo 4th Rd., Kaohsiung City, Taiwan (MRT R8: Sanduo Shopping District)
One of the more popular places to go for shopping and leisure is the Sanduo Shopping District, the centre of which has several department stores and shopping malls. One such place is the FE21 or the Mega 21 building, which has stores to suit every person's interests. Along with stores like seemingly endless stores, the mall also has a movie theatre, a TOM's WORLD arcade, and several restaurants. For those booklovers, it also has a large Eslite Bookstore on the 17th floor. It is also within walking distance of the famous Tower 85.
Shin Kong Mitsukoshi Department Store- Kaohsiung Sanduo
Add: No. 213, Sanduo 3rd Rd, Qianzhen District, Kaohsiung City (MRT R8: Sanduo Shopping District)
Near FE21, you can also find this department store, along with the SOGO Department store. Both places are great spots for spending the day either shopping or just browsing. The street across from the store is full of street vendors for local dishes.
Dream Mall
Add: No.789, Zhonghua 5th Rd., Qianzhen Dist., Kaohsiung City, Taiwan (MRT R6: Kaisyuan, Exit 1 for free shuttle bus to the mall)
Dream Mall is the largest shopping mall in South East Asia, and consists of several shopping outlets, an International Food court, a CINEMARK movie theatre, one of the only two H&M's to be found in Kaohsiung, both Cold Stone and Haagen-Dazs Ice Cream stores and much more. It is a great place to go if you want to spend a day shopping, browsing or just hanging out with friends. On the roof of the mall is the Kaohsiung Eye, a large Ferris wheel with a great view of the city. At the start of the New Year's Dream Mall is a popular spot, with concerts and fireworks at midnight.
Shin Kong Mitsukoshi- Kaohsiung Zuoying
Add: No.123, Gaotie Rd., Zuoying District, Kaohsiung City (MRT R16: Zuoying)
Another branch of the Shin Kong Mitsukoshi can be found in Zuoying District. Conveniently located near the High Speed Rail Station, this department store is a great place to spend your day as it's many restaurants also allow you to have dinner there.
Art
The Pier-2 Art Center (駁二)


The Pier-2 Art Center is an art area that consists of warehouses along with an old railway with many artistic activities, exhibitions, shops and a movie theatre. Here you may find a good place for picnic in a spacious field or immerse yourself in innovative installation art just beside a harbor.
Opening Hours
Mon.- Thu. 10am~6pm
Fri.- Sun. 10am~8pm
No.1, Dayong Rd., Yancheng Dist., Kaohsiung City 803, Taiwan
How to get there
MRT Yanchengpu Station (O2 station) exit 1, walk bound for five minutes along Dayong Road and you will arrive.
Orange line Sizihwan Station (O1 station) exit 2, walk bound for two minutes along West Side Harbor Line Bike Path and you will arrive.
For more info, visit: http://pier-2.khcc.gov.tw/eng/home01.aspx?ID=1
Kaohsiung Museum of Fine Arts
"Situated on 34 hectares of land and surrounded by natural scenery, the Neiweipi Cultural Park includes the museum itself, a lake, a sculpture park, a nature park, and a children's art museum."
"There are currently more than 2,700 works in the museum's permanent collection. The museum presents three permanent exhibitions on the themes of sculpture, Chinese calligraphy, and the art development in Kaohsiung respectively, in which most works on view are from the museum's collection."
(Excerpt from the website of Kaohsiung Museum of Fine Arts)
Museum Hours
Tuesday-Sunday from 9:30 am to 5:30 pm
(closed on Mondays)
The Museum Address: No. 80, Meishuguan Road, Kaohsiung, Taiwan
For more info, visit: http://www.kmfa.gov.tw/KMFAENG/home01.aspx?ID=1
Nature
Shoushan Scenic Area (壽山)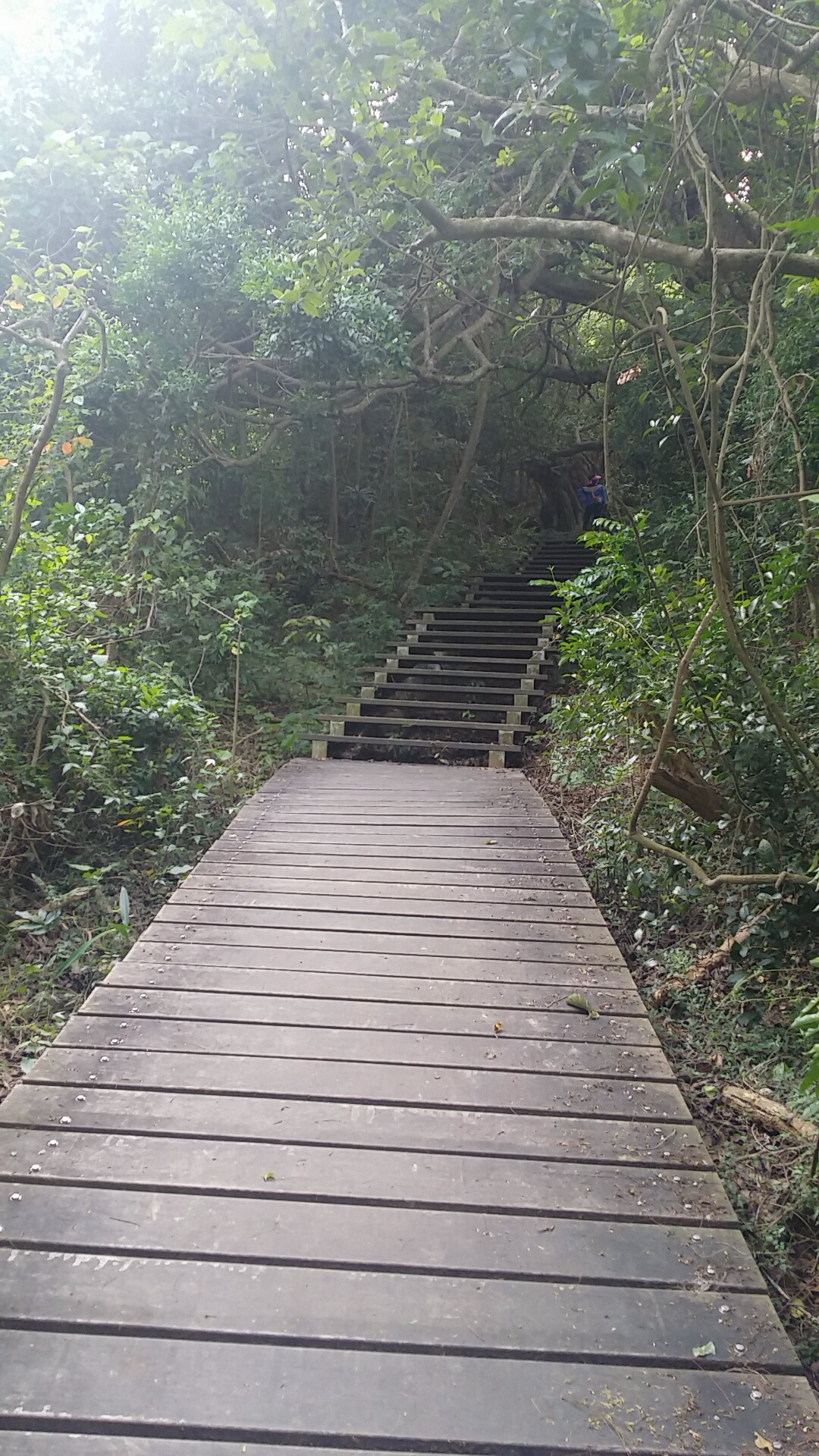 Shoushan, which literally has the meaning of longevity mountain, is situated near the coast of Kaohsiung. It is a good place for hiking as there are other attractions around it such as Shoushan Zoo, Shoushan National Nature Park and Martyr's Shrine. You may find Formosan macaque around the mountain, and it is strongly recommended that do not feed the monkeys as they could be aggressive sometimes.
How to get there
By Bus: Take Kaohsiung City Bus (高市公車) no. 3, 19, 31, 48, 88 to Wanshoushan Park (萬壽山公園) or Jinma Hotel (金馬賓館) stop.
Sizih Bay (Sizihwan) (西子灣)
Sizihwan is situated between Shoushan and Cijin Island next to Sun Yat-sen (Chungshan) University. The sunset at Sizihwan is famous, and it is one of only two beaches in Kaohsiung. With its beautiful coral formations on the coastlines, offering magnificent views of the nature, the historical museum on the hill side is former British Consulate that you may get a discount fare with your student card to get in the area.
How to get there
By MRT

Take the Orange Line and get off at Sizihwan (O1) → Take exit 1 → Head towards Kaohsiung Harbour and Sun Yat-Sen University. (15 minutes) → Keep going past the University and shortly you will come to Sizihwan Bay (Total Walk Time = 30 minutes) or you can rent a bike instead.

By bus

Take bus no. 1 or 3 to Sizihwan (西子灣)
Cijin Island (旗津)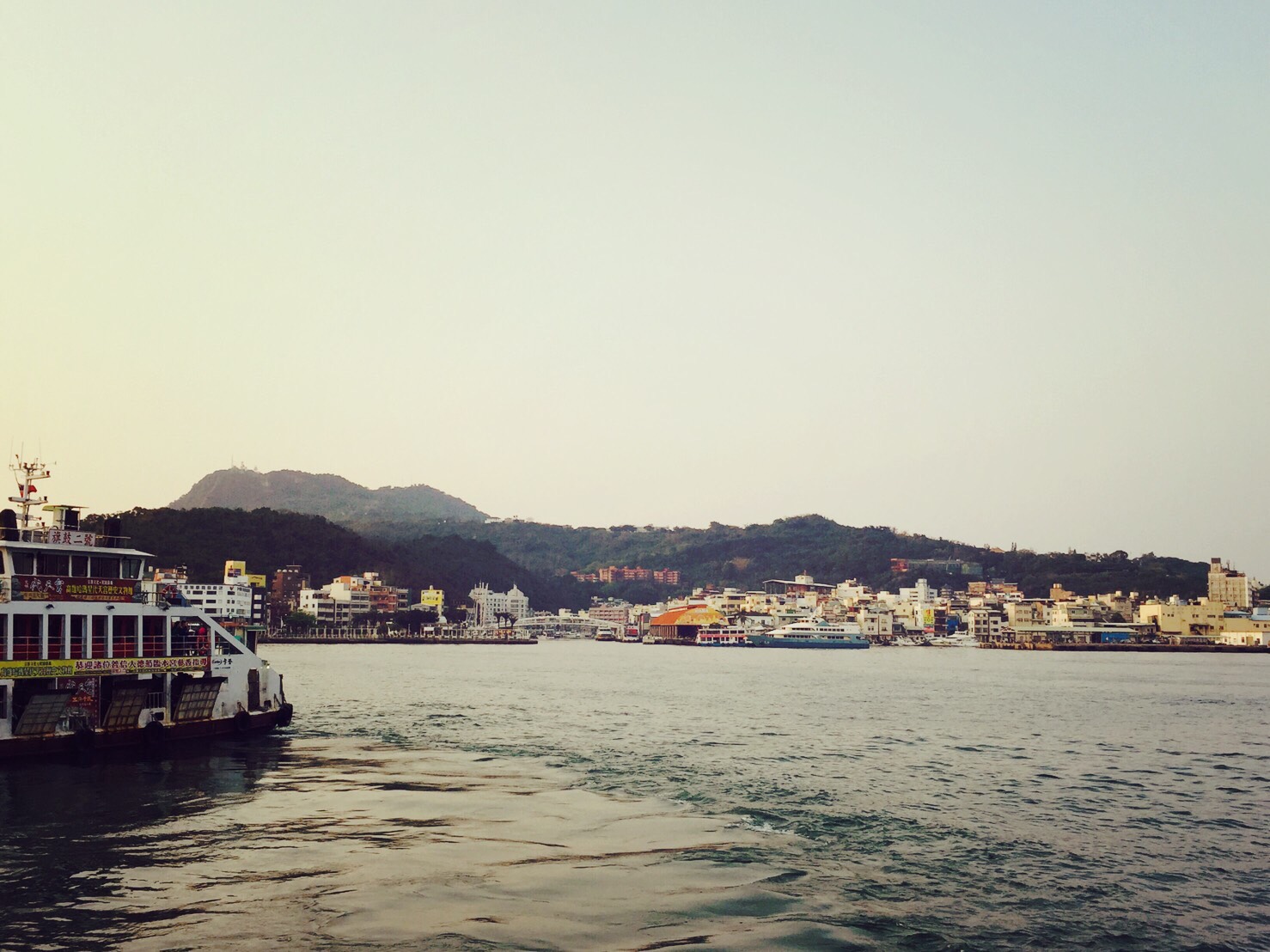 Cijin Island is a small island just a 5 minute ferry (Cijin Ferry; currently 15 NTD for adults) journey from Kaohsiung Harbour. The island is well-known for its beach and fresh seafood with Cihou Lighthouse and Cihou Fort nearby. Many tourists visit here in summer as it is a nice place for scenic biking.
How to get there
Take the Orange Line and get off at Sizihwan (O1) → Take exit 1 → Turn left and go straight for 5 – 8 minutes to the harbor → Take the ferry to Cijin Island
Love River (愛河)
As its name, Love River is a romantic place for lovers to visit. Here you can wander along the pathways of the riverbanks comfortably or relax at a café in the evening; at night, the sparkle of lights reflecting from the river makes it a famous site for night scene. It is a common route for cycling as it next to the Yancheng District and the riverbanks are especially lively during Lantern Festival with many stands around. The most scenic part with the most attractions is where the Wufu Road crosses over the river.
How to get there
Take the Orange Line and get off at Yanchengpu (R02) → Take the exit for Wufu Road and walk east up Wufu Road toward the Love River (10 minutes)
Lotus Pond (蓮池潭)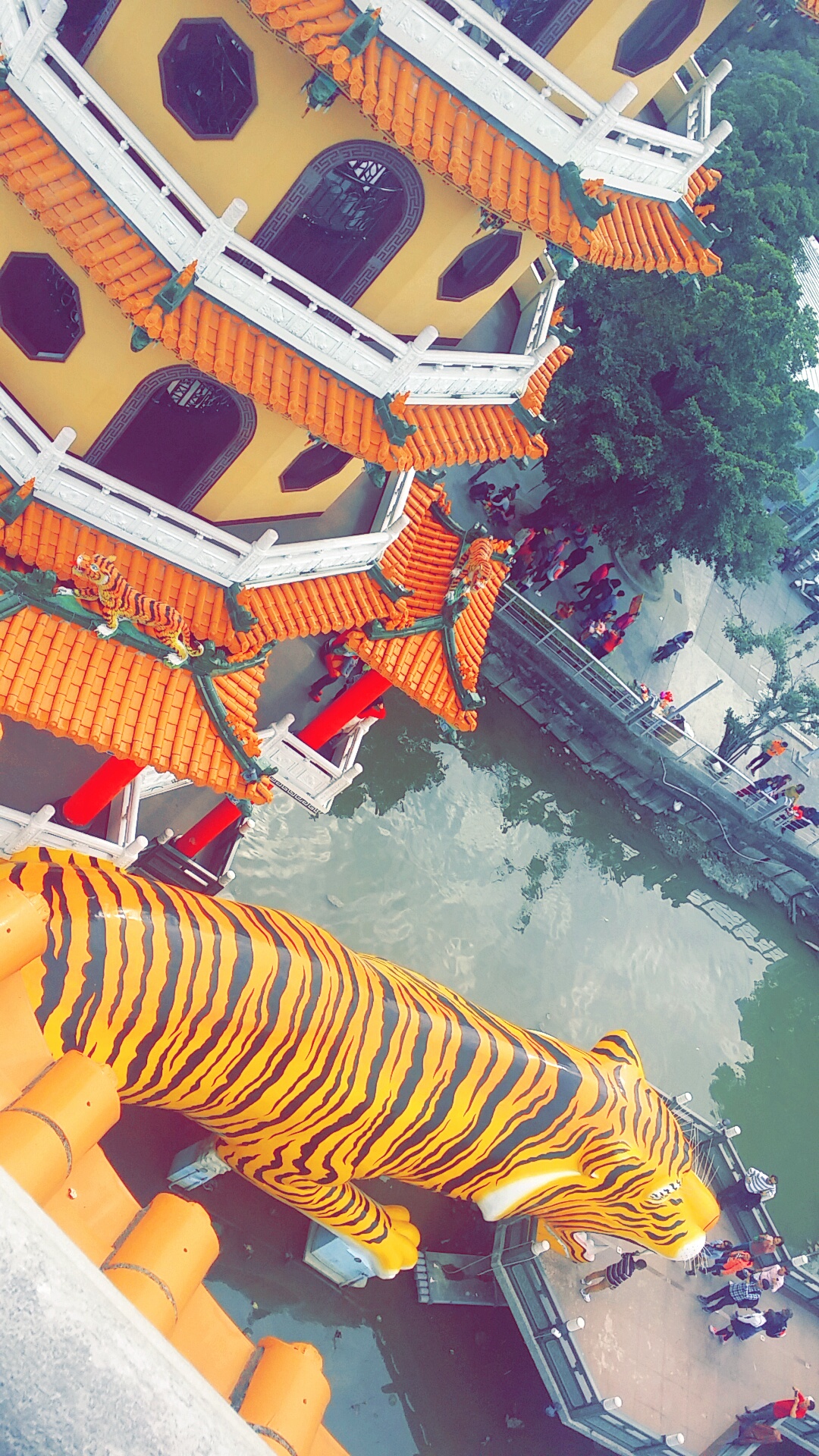 This beautiful man-made lake is situated between Gueishan (Turtle Mountain) and Panpingshan (Half-screen Mountain). With famous attractions such as Confucius Temple, Spring Autumn Pavilion and Dragon and Tiger Tower, the pond is suitable for wandering or biking.
How to get there
By Bus

Take bus no. 6, 17, 31, 205, 219, 301 to Zuoying Farmer's Association stop (左營農會站) from Kaohsiung Train Station (高雄火車站). Lotus Pond (蓮潭池) is reachable with a short walk along Shengli Road (勝利路).

By MRT

Take the Red Line and get off at Zuoying Station (R16) → Exit 2 → 10 minutes walk to Lotus Pond.
Chengcing Lake (澄清湖)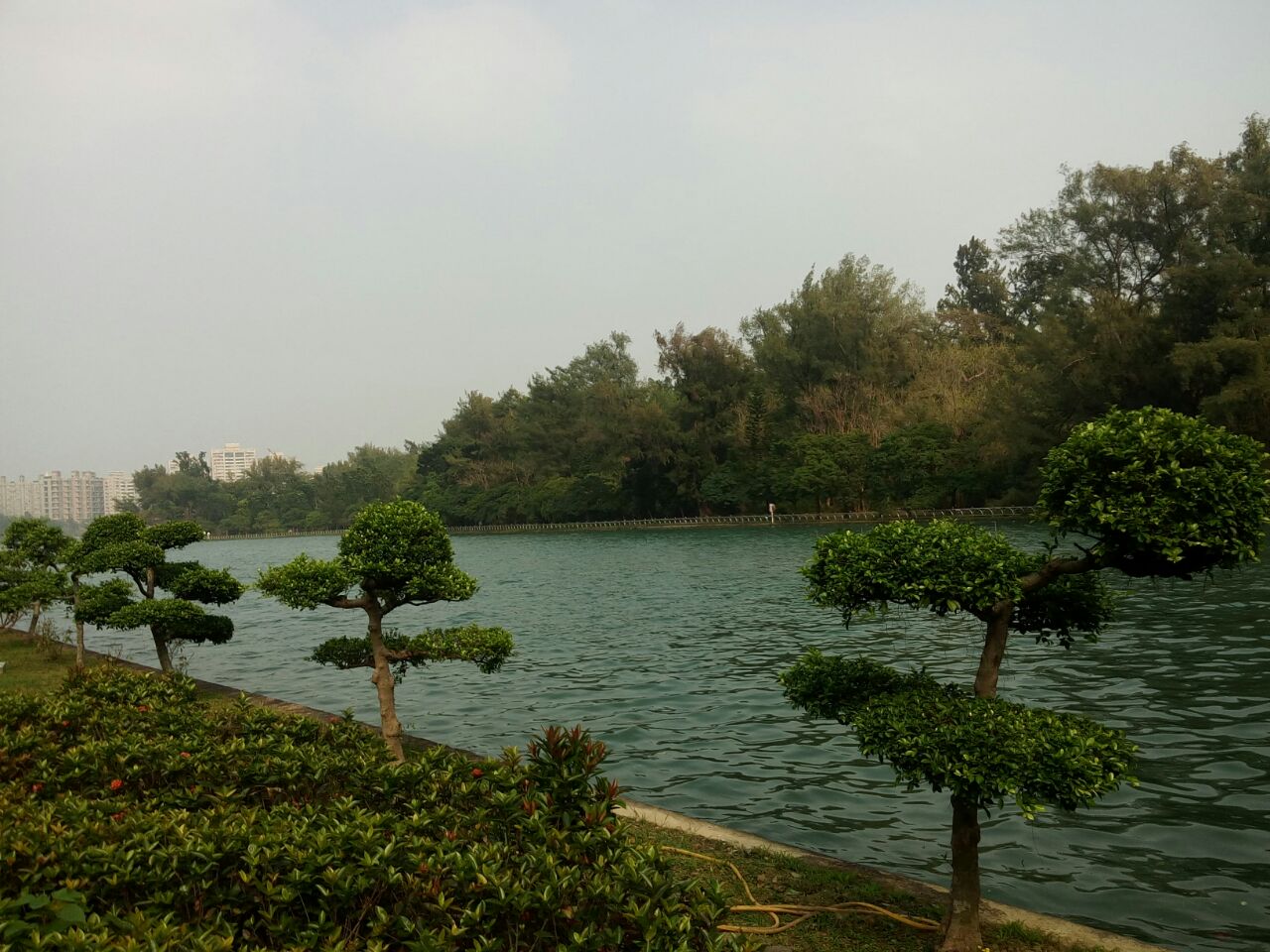 Chengcing Lake is the largest lake in Kaohsiung, and total area of Chengcing Lake exceeds three hundred hectares. You can see attractions like the Nine-cornered Bridge, the Jhongsing Pagoda, Fu-Kuo (Guo) Island, the Bell Tower, and Three Pavilions in the area. This tranquil place is ideal for walking, cycling, running, having a picnic and relaxing with beautiful scenery.
Address:No.32, Dapi Rd., Niaosong Dist., Kaohsiung City
Opening hours
Summer (from April till September) (6:00AM ~ 6:00PM)
Winter (from October till March) (6:00AM ~ 5:30PM)
Ticket Prices
Adult – NT$ 100, Children – NT$ 50, Group Ticket – 20% Discount for over 30 people
How to get there
By Bus
Take No. 60, 70 and 79
For more info, visit: http://chengcinglake.water.gov.tw/english/outline_en1-1.html